Sea Tel 5012 VSAT Antenna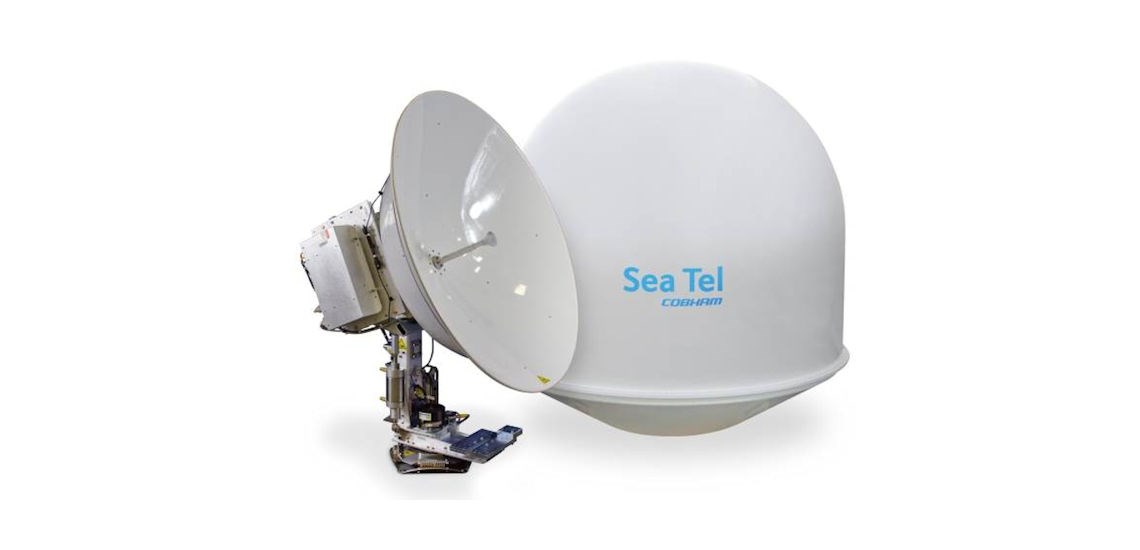 Part of the 12-series VSAT antennas from Cobham, the Sea Tel 5012 VSAT is a 1.2m 3-Axis marine stabilized antenna system featuring advanced technology and IMA electronics for high performance and easy operation. As well as the 1.2m 5012, the family includes 1.0m and 1.5m variants (4012 and 6012 respectively).
Cobham Sea Tel 12 series VSATs are designed to meet demanding maritime communication needs. IMA electronics and innovative design combine to ensure it improves on the performance of Sea Tel's industry leading 5009 marine stabilized antenna system, on which they are based. 
The state-of-the-art Sea Tel 12 series VSAT comes in a frequency tuned radome. It features the best and most efficient pointing accuracy in the maritime market, which ensures your ability to reliably use high throughput email, web browsing, data transfer, VPN, videoconferencing and technical IP applications.