Fleet Broadband Data Plans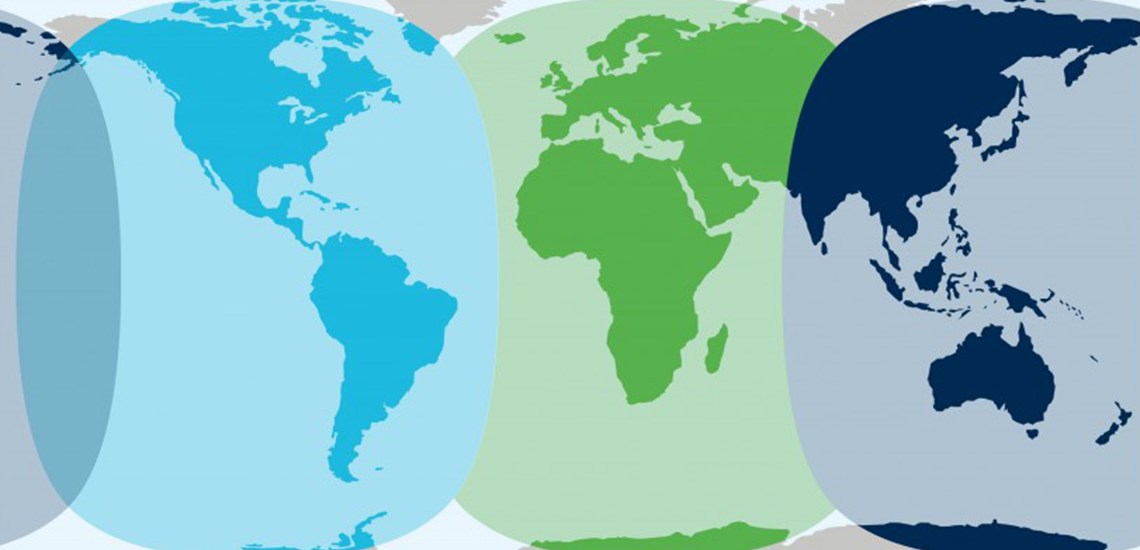 Chart showing estimate of coverage for Sailor 500 Fleet Broadband
Our Fleet Broadband data plans connect your Sailor 150, 250 or 500 terminal to Inmarsat's I-4 satellite network. The plans support all BGAN services such as always-on background IP, streaming data with dedicated bandwidth and multiple types of voice call. Each plan has an affordable fixed monthly fee with an included data amount.
Inmarsat has earned a reputation for providing super-reliable safety-related satellite services to mariners. Fleet Broadband is no exception. Although FBB isn't part of GMDSS, all plans do include the ability to place a priority telephone call to a Maritime Rescue Coordination Center with a few simple key strokes providing an additional layer of comfort.
When used as a secondary link on a larger vessel, FBB provides a low-cost, always-on data connection so that our shore-based support engineers can reach the vessel's primary communications equipment in the event of a problem.
Regardless of how it is used, with our competitive pricing, Acutec has a FBB plan to suit any type of vessel. Call or email us now for a quote.