Dual Antenna VSAT System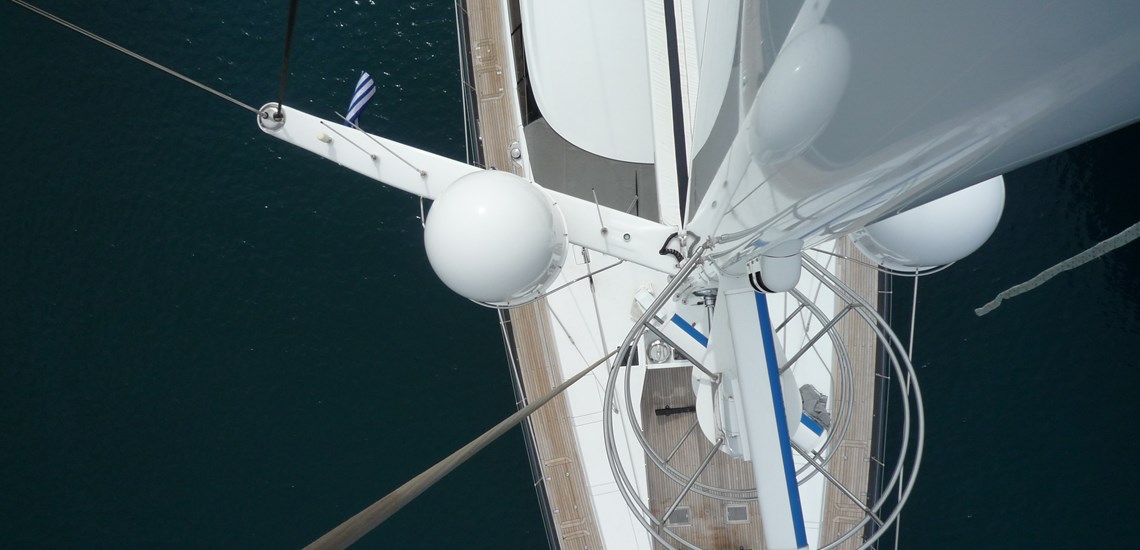 Masts, funnels, cranes, antennas and other equipment compete for space on the superstructure and rigging of many vessels.
Although desireable, it isn't always practical to mount the satellite antenna with a full view of the sky. This can mean interruptions to service as the vessel manoeuvres, pitches and rolls.
On the 52m Sloop Red Dragon for example, VSAT antennas are mounted on the first spreaders. There is blockage from the mast, carbon fibre shrouds, second spreaders above, radars and sails fore and aft.
The Solution
A second Sea Tel 5009 VSAT antenna is installed which together with the primary antenna provides full coverage of the sky around the vessel. An Acutec Dual Antenna Switch monitors signal levels from both antennas. Communications are routed through the optimal antenna. Instantaneous switching, results in uninterrupted connectivity for broadband data and voice.