Superyacht Jetstream TV Anywhere
Sea Tel marine-stabilised Satellite TV antennas have been used by Superyachts for many years now. But what happens when the yacht ventures outside the satellite coverage footprint? Most satellite TV beams are focused over the land masses and localised over single countries or regions. At sea, coverage areas often do not extend more than a few hundred nautical miles offshore at best.
Superyachts with a global itinerary, typically manage multiple TV subscription accounts along the route. Over the course of a year or two, this can mean crew have to handle up to a hundred set top boxes and cards from half a dozen or more different service providers. Some popular cruising grounds in the Pacific and Indian Ocean have no satellite TV service at all.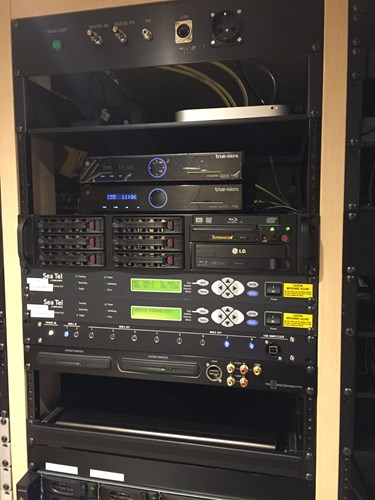 A typical TV entertainment rack on a large Superyacht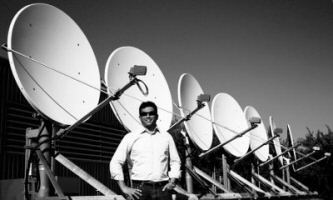 Satellite TV dishes at a Jetstream data center in the Netherlands
The Solution
A new service called Jetstream can send TV directly to the yacht no matter where it is located. The satellite set-top box is housed in a data center within the satellite TV coverage area. From here, TV data is sent to the yacht anywhere that there is VSAT coverage. In fact Jetstream allows yacht owners to watch their favourite TV programs from any of their internet-connected private aircraft, hotels or other homes as well.
The Jetstream is designed specifically for Superyachts and their owners. It is different to other streaming TV services because of the dedicated private bandwidth that is used to deliver the service to the yacht. With the correct VSAT plan, the video and audio stream bypasses the internet completely. Instead, a private global network delivers it from one of the Jetstream data centres directly to the satellite hub and then to the yacht. This means quality is assured and the service can be carefully managed at all times.
Jetstream requires one of our maritime VSAT antenna systems and an appropriate airtime plan. For more information or to subscribe to Jetstream, please contact us